Welcome
to the
Rochester Woodcarvers!
The Rochester Woodcarvers Club is a gathering of individuals from around the Rochester Minnesota area who are interested in woodcarving. Everyone is welcome whether they are just interested in learning about woodcarving, are considering starting to carve, or are beginner, experienced or master carvers.
---
Join us at the next meeting of the 2023-2024 season
Visitors welcome!
For general meeting information and location check out the Club Information menu above.
---
Upcoming Meetings & Speakers
December 16: Holiday Potluck Party & Ornament Exchange
January 20: Slim Maroushek – Turkey River Cultural Center (& his massive carving collection)
February 17: To Be Announced
Please invite your spouse, family, friends and neighbors to our meetings!
Remember to bring your "Show and Tell" items to let us know what you have been doing!
---
The Festival of Trees is Over
Santa goes undercover to create his "Naughty and Nice" list. Beneath the Woodcarver's tree this year we get to see Santa and Mrs. Claus in their various disguises. From mailman to sports coaches to the ski slopes, they get to see and interact with children all over the place.
More details, including photos of the tree are HERE.
---
Next Monthly Meeting – December 16
Holiday Pot Luck and Ornament Exchange
Instead of our normal meeting format, we will have a pot luck meal. Please invite your spouse, family and friends to this special meeting! As a health precaution, our board members will be serving to fill your plates. Bring things that can be served with tongs, spoons, ladles, etc. Please do not bring things like a large bag of chips, but instead individual, small bags. The club will provide plates, eating utensils, napkins and coffee.
If you wish to participate in the ornament exchange, please bring your unwrapped ornament to the December meeting. We will place the ornaments out so everyone can see them first. Then we will number them and those who bring an ornament can draw a number to receive an ornament.
We will have Show & Tell, but the library will not be open.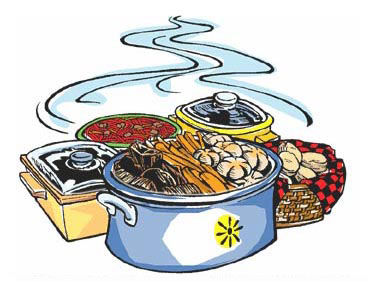 ---