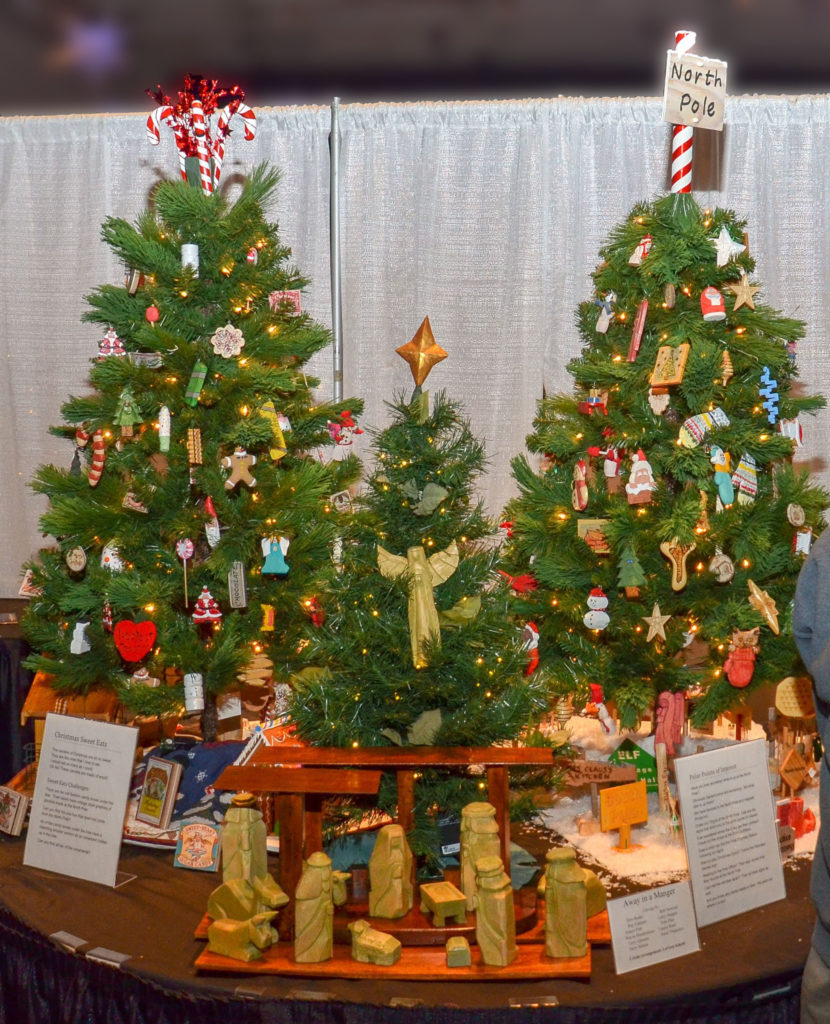 For the second time the club created a Trio of Trees. Each of the raffle's three prizes was one of the trees.
"First Noel" is a mini-tree (2½ foot tall) that had a simple, but elegant nativity scene below it and a star for the topper.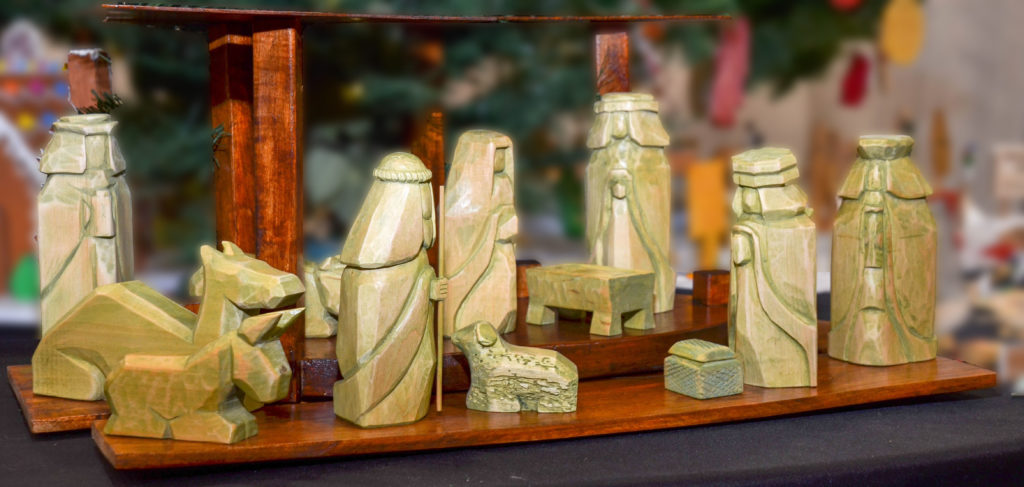 One 4 foot tall tree called "Sweet Christmas Eats" gets your mouth watering. Gingerbread houses and vintage boxes of candy were under the tree, while many carved candies hung with the other ornaments.
"The candies of Christmas are oh so sweet.
They are the ones that I love to eat.
I would eat as many as I could.
Oh No! These candies are made of wood!"

The other 4 foot tree answers the question: What is up at the North Pole?
Obviously Santa's home and workshop, but what else is up there?
We have traveled to the North Pole and mapped things out.
Under our "Signs of the North Pole" Tree are signs that direct you to the polar points of interest.
So where do the Elves get their cloths? Check out the Elvin Outfitters and the Hat Hut.
Even a child can find the Polar Express Station following our signs.
Want to play Chistmas-Opoly? Follow the Reindeer Games sign.
Heading to the PostS Office? Their sign shows that they recycle at the North Pole.
Can't tell the reindeer apart? They all have signs as well.
And you know why Santa needs a mine. We pointed out where that is too.
The sign that says North Pole Pole points straight up to the sign pole that topped the tree.
The raffle brought in $2,900 for Hiawatha Homes.
To see photos of the trees – Click Here
Raffle drawing photos are – Here
Check out the Sweet Eats Challenges